Powder grinding plant is also called powder making plant, which is widely used for the powder making in mining, power, chemical industry, building materials, metallurgy, refractory materials, desulfurization of power plant, asphalt mixing station and highway industry, and the product size is adjustable in the range of 20 – 3250 meshes.

ZK Machinery can not only provide powder grinding plant with wide selection ranges, reasonable matching, reliable quality and high performance price ratio for customers, but also offer the overall design and construction scheme of grinding operation as well as the turnkey project of the grinding field.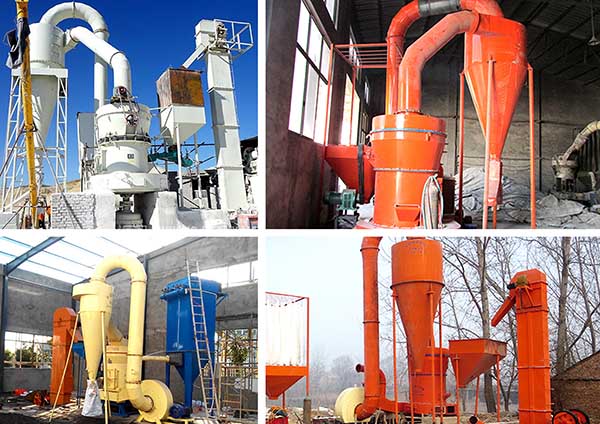 Application Ranges of Powder Grinding Plant:

It is often used for the grinding and processing of materials in metallurgical, building materials, chemical industry and mining industry, which is suitable for feldspar, calcite, talc, barite, fluorite, rare earth, marble, ceramic, bauxite, manganese ore, phosphate rock, red iron oxide, quartz sand, cement clinker, activated carbon, coal gangue, clay, gypsum, silicon carbide, refractory materials and other non flammable and explosive mineral powder materials with below level 8 Mohs hardness and less than 6% humidity.
The Configuration of Powder Grinding Plant:

Powder grinding plant is usually composed of jaw crusher, bucket elevator, electromagnetic vibrating feeder, grinding machine motor, analysis machine (powder separator), auxiliary equipment, blower, centralized electronic device. It also can be configured with micro powder mill, high pressure grinding mill, ultrafine mill, Raymond mill, tricyclic medium-speed micro powder mill or vertical mill according to the different needs of customers.