Brief Introduction of 1-10 (t/h) Double Roller Granulator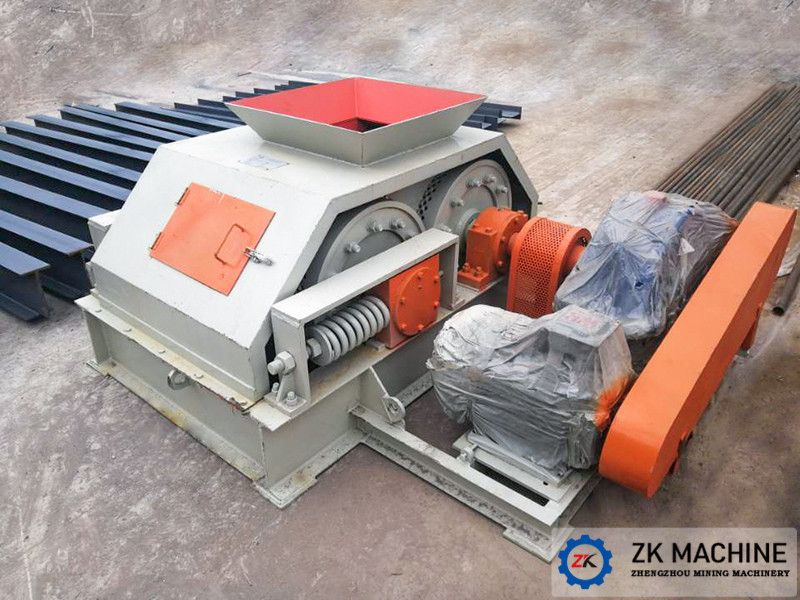 1. Introduction to double roller granulator:
The double roller granulator is a special molding equipment designed for powder or small particle materials, and it is the key equipment of the ceramsite production line. It has uniform discharge, high yield, large output, compact structure, reasonable layout, and small floor space, which can meet the requirements of granulation process such as sludge ceramsite, shale ceramsite, and fly ash ceramsite.
Applicable materials: bauxite, coal powder, limestone, coal gangue, clay, etc.
Scope of application: It can be widely used in chemical, petrochemical, building materials, mining and metallurgy, environmental protection and other industries.
2. Working principle of double roller granulator:
2.1 The dry material agglomerates into dense and hard large pieces (cake material) under pressure, which is called the extrusion process; the cake material is crushed and sieved to become pellets, which is called the granulation process.
2.2 The function of squeezing is to squeeze out the air between the particles, and to make the distance between the particles close enough to generate attractive forces such as van der Waals force, adsorption force, crystal bridge and embedded connection.
2.3 The particles of extrusion granulation mainly rely on the strength of the particles formed by the force between the molecules.
3. Advantages of double roller granulator:
3.1 With advanced technology and stable quality, this type of roller granulator developed for the calcination characteristics of ceramsite has won unanimous praise from customers.
3.2 The production efficiency is high, and the ball formation rate is over 90%.
3.3 The discharge is uniform. The ceramsite produced by the pair of roller granulators is uniform in size, which can meet the requirements of the ceramsite rotary kiln for the size and shape of the ball.
3.4 The overall operation of the equipment is stable and the noise is low. At the same time, it adopts the sealed cover to receive the material. The work site is clean and tidy, which reduces the labor intensity of labor workers.
Previous: Malaysia Expansion Light Aggregate Production Line Project with Annual Output of 60,000m3