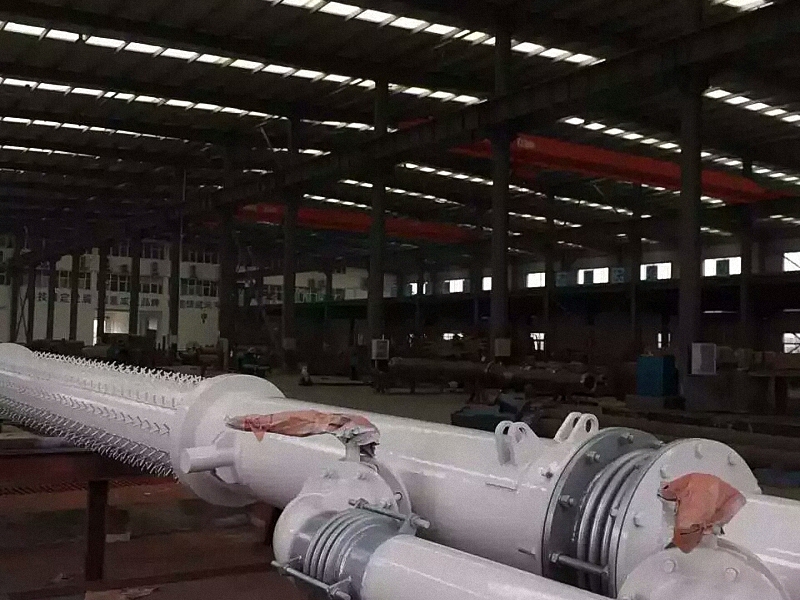 Multifuel burner is a new combustiondevice burning gas and coal powder in rotary kiln. It has a unique structureand reasonable parameters to ensure gas, coal powder and air, primary air andsecondary air mixed sufficiently. It brings greater thermal intensity, highercombustion efficiency and easier adjustment. It can be widely applied tovarious rotary kilns in metallurgical and chemical industry.
The burner can mix gas and coalpowder for co-burning, and also can realize gas or coal powder separateburning.
Application:
The rotary kiln's combustion systemin electricity, chemical, metallurgy, building materials industries.
1. Flame stable, no fluctuation, noflame sweeping kiln lining and prolong kiln lining life;

2. Reasonable structure design, wellmixed gas and coal powder, primary air and secondary air, complete combustion,can improve the kiln thermal strength while reducing the proportion of primaryair to improve the productivity of the kiln and reduce heat consumption;

3. The flame round up cover formsbowl effect and initial flame without strong eddy. It avoids temperature peaksand distributes the flame temperature rationally. This can effectively protectthe kiln body and guard plate.

4. Due to fully mixing between airand coal powder, the combustion is more efficiency. It can reduce the contentof CO and NOX in exhaust gas and be beneficial to safety and environmentalfriendly operation.

5. The nozzle is made of specialmaterials which can resistance high temperature and easy to replace;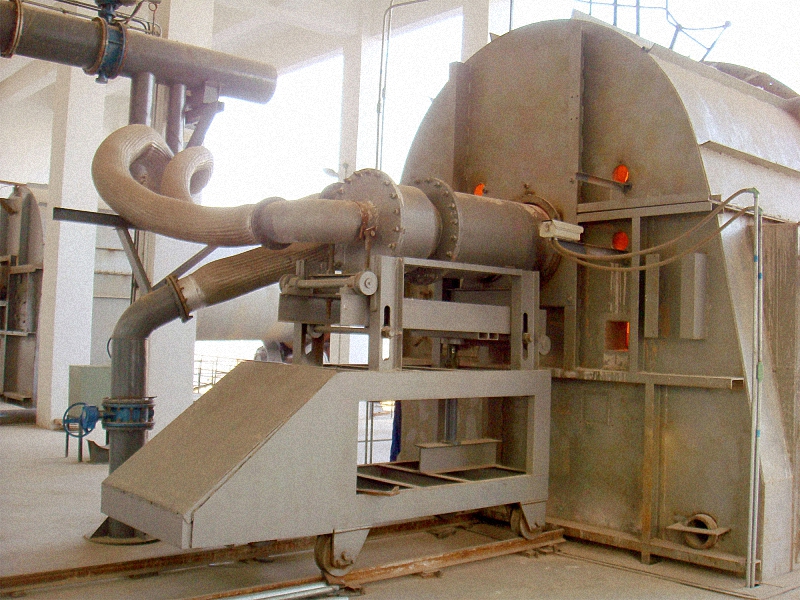 For different type of kiln, fuel characteristics and process conditions, the multifuel burner is custom designed and fabricated.
Multifuel burner is mainly composedof piping, nozzle, Metal Ripple Hose compensator, butterfly valves, pressuremeasurement instruments and protective layer. Its main structural features are:
1. Pipeline
There are five layers from outside toinside. They are axial flow duct, cyclone duct, gas channel, coal air channeland the central channel.
2. Nozzle
Processed by special material, itsoutlet are can be modified to adjust the ejection speed.
It is one of the key components whichcan maintain the flame shape and service life time.
3. Metal Ripple Hose Compensator
The Metal Ripple Hose Compensator isthe main components of pipe connecting, sealing and flame shape adjusting.
4. Butterfly Valves
There are butterfly valves at theinlets of axial flow air, cyclone air and central air. Each air volume andproportion can be adjusted by change the channel outlet area to modify theejection speed.
5. Pressure Measurement Instruments
They are used for indirect displayair speed of each channel in burners.
6.Protective Layer
It is the refractory casting layerwhich is cast by user;