Introduction of ceramsite and choice of ceramsite equipment manufacturers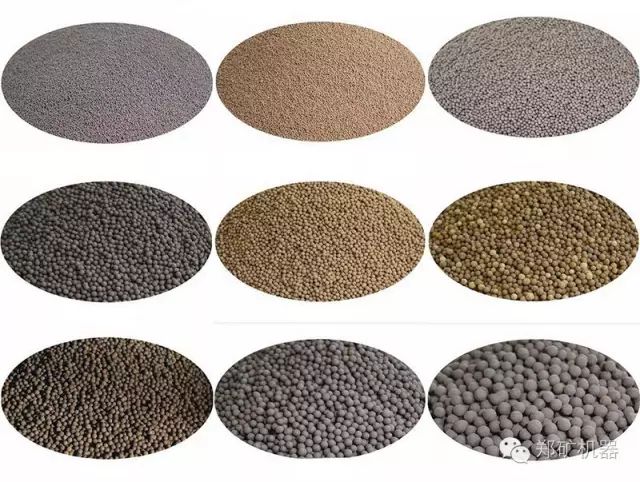 Ceramsite introduction and advantages
Before we understand the building ceramsite production equipment, we first know the ceramsite. Ceramsite, which is made of calcined coal, shale, coal gangue, slate and industrial solid waste, is a new type of material used to replace stones, gravel and other materials inconcrete. Ceramsite has several outstanding advantages: low density, thermalinsulation, good impermeability, low water absorption, and anti-freeze and wearresistance.
How to choose equipment manufacturers
The ceramsite has such an advantage, andthe market demand is certainly not small. With the demand and the market, therewill definitely be enterprises to put into production, then the company willface many troubles and doubts when selecting the ceramsite equipment. InChina's mining industry, there are thousands of large and small equipmentmanufacturers, so how to find a really good ceramsite equipment manufacturer insuch a sea?
Manufacturer's comprehensive strengthcomparison
The raw materials for the production ofceramsite are different, and the requirements for ceramsite productionequipment are different. Therefore, the requirements for the comprehensivestrength of the manufacturer will be high. Affected by the market environment,each manufacturer's scientific and technological strengths and technologicalprocesses are vastly different. Nowadays, many small manufacturers do not havetheir own crafts and technologies, mainly relying on the products of othermature merchants, so that the quality of the equipment cannot be guaranteed.
Zk corp ceramsite granulation equipment
When selecting a manufacturer, the customermust check the comprehensive strength of the company and choose carefully. Theceramsite granulator produced by Zk corp adopts a new integrated designstructure and fully enclosed operation, which is the first manufacturer ofgranulators in China. The equipment uses shale and clay as the main rawmaterials, and can produce clay ceramsite, shale ceramsite, high-strengthceramsite, flower ceramsite and refractory ceramsite with a particle size of5-25mm. Ceramsite granulator is mainly used for ceramsite, pulverized coal,cement, clinker, limestone, coal gangue, clay and other powdery, granular andsmall pieces of material into balls. It is the main equipment of ceramsiteproduction line.
Zk corp machine ceramsite equipment
Zk corp Machinery began supplying equipmentand services for the ceramsite industry in 2008. It can provide completeceramsite production line equipment, process and technical support. The raw materialsmainly include fly ash, clay, shale, sludge, slag, bauxite, Coal gangue and soon. In addition, build a complete set of granulation experimental productionline, and be able to experiment with the customer's incoming materials, findout the granulation process of the material, and give guidance to the actualproduction. Zhengzhou Mine Machinery can undertake the general contractingproject of ceramsite production line with an annual output of 10,000-200,000cubic meters, providing one-stop "turnkey project" service from feasibilitystudy report, design, equipment, civil engineering, installation, commissioningand production compliance.
Previous: Introduction to the milling range and characteristics of small ball mill